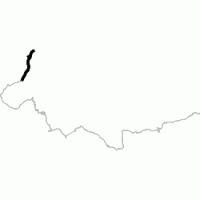 freiburg - wutach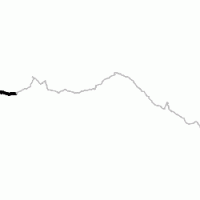 wutach - wangen
---
Schurwald, Blackforest and Allgäu
02.05.2008

Here we go!!
Leaving Hochdorf in bright sunshine heading for the Black Forest i gradually get back into the swing of things navigating along bendy roads connecting Hochdorf with Freudenstadt, then Freiburg. Every 10 miles or so the temperature appears to drop by one degree and soon enough i slowly creep through heavy rain. Freiburg of course, apart from being a very beautiful place offers plenty of pubs, bars and hang-outs for virtually any (sub-)cultural spectrum, and of course i'm not the one to say no. Finally, after yet another late night stunt with two old friends of mine, and lets not forget a great bunch of carpenters who appeared in traditional dress, after downing countless pints, i find the momentum to say good-bye and point the bike towards the allemanic part of Baden, an area which appears slightly rougher than the northern part of the black forest.
The sun indicates where I'm heading:
First due south which means scraping the bents of the Belchen mountain, through a panoramic landscape of lush green fields and yellow carpets of dentdelions stopping often to enjoy the panoramic views extending over to the Rhine Valley in the far distance; later due east until i reach Austria's Steiermark. And as long as the sun is shining i don't even have to consult the map.
Ewattingen, a perfect example of an allemanic village welcomes me with a bbq, a bunch of scooter fans, bottles of beer and a prime spot for the tent. thanx andi and friends! may your bikes and scooters always roll!

status bike: whizzy
status max: up for it
status weather: 3 degrees at night, incredible sunshine ;)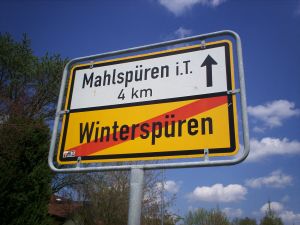 The Allgäu in the far south-east of Germany captures the traveller in a scenery of rolling green fields, dark trees and the occasional small village. No industrial units spoil the authenticity of these dwellings, it feels a bit like passing through a sequence of scenes from yesteryear but not quite: Traktors are traversing through the fields, spraying their toxic mixtures onto Euro-soil. Birds of prey circle in an updrift just like the paragliders who share their world for a while.
Wait for the moment when the bike climbs up a last summit just before Ravensburg when a breath taking panorama of snow capped mountains emerges from the distance, a scene that always sends shivers down my spine. And then there is a pretty unique childhood memory which is the always present sound emitted from the meadows; here cows wear a bell around their necks and with each and every move a loud clang makes sure the cow always stays well awake. Must be a very special breed that despite the noise refuses to go nuts. It is everywhere.
By now I realise that the mountains of course are much higher than i remembered, with lots of snow flanking the northern slopes, harsh temperatures indicate an altitude around 2000 metres above sealevel. Several Austrian passes have only reopened the first of May and some are still impassable as this year brought late snow: the rivers are wild and fast. The weather though is pure joy enhancing the already intense impressions of landcape, scale and distance. Now i'm looking forward to arriving in Tirol because this is terra blanca on my personal map.

status bike: fairly cheerful
status max: astonished
status weather: incredible ;)