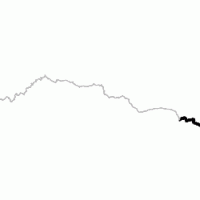 Sosa - Breitenbach - Mihla - Neuastenberg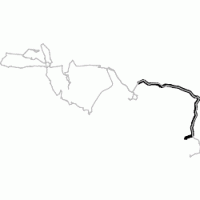 mihla - mihla along the former border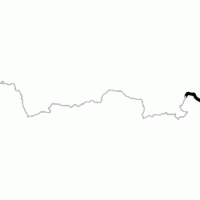 mihla - neuschwarzenburg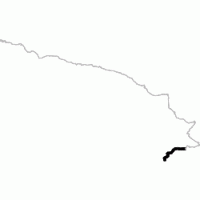 neuschwarzenburg - buldern
---
Saxony, Thüringen, Hesse and North Rine Westfalia
20.05.2008
A Sunday high up in the Ore Mountains (Erzgebirge) close to Sosa brings drizzle and mist. Not a good day, chilly, wet with virtually zero visibility towards the Slate Mountains in Thüringen.
The old scene:abandoned factories, lovely towns with people drinking somewhere outside the town to save money on booze, copple stones and old people, the occasional Trabant car or Robur truck passing by.
There are old Stasi bunkers hidden in the undergrowth, castles and rivers meandering through beautiful valleys, in my opinion Thüringen is one of the most beautiful states of Germany. Some people are tough, but most are incredibly easy going.
With wet boots and moist clothes imake for an old intercamping, once the centre for business holidays, international affairs and Stasi meetings.
Now most of the huts lay deserted, the bigger buildings trashed and left to themselves. It's hard to attract holiday makers in the times of easy jet and the like, which leaves space for pensioners and unemployed in a beautiful location: Breitenbach.
Mr. Hübenthal tells stories of yesteryear, how he worked as a painter in the DDR, how he got cancer from the fumes and how much he loves the place. So far everybody talked about the "Wende" in positive terms, but not sparing criticism for current affairs.
And on through Thüringen heading north towards the Werra River where i find a lovely campsite with kids and teachers and a fire and the coldest shower so far. A good location for an exploration along the old inner German border, miles and miles through nowhere land, fields, woods and villages. These tracks meander over the mountain tops still separating small villages on either side.
This area, once a restricted area only accessible with special permission still feels incredibly secluded. Nearly untouched and beautiful.
Heading West I trundle through Hesse, here people appear much more serene, but the villages appear as old as over there in the East.
And all the sudden i find myself in the Sauerland, a rural buffer just outside the Ruhr valley which I will tackle tomorrow.
Now it's telli-time, Chalsea-Manchester are playing, reminds me of good old days in the pub. Here goes... :)
status bike: dirty but rattling along - pneu!!
status max: dryer
status weather: improving