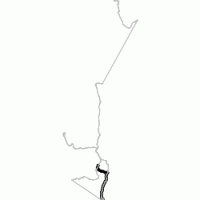 east prawle - kinsbridge - totnes
---
Four Weeks
02.05.2008
Once whilse on my way through Sweden on an old MZ-combo a good friend asked me: who is moving, the landscape or you?
Again, take the Devon lanes with its hedges this question remains difficult to answer. When is static static, and what is it you're leaving behind, and what remains untouched, unseen...

Europe is an impressive part of the world, best consumed in small bites, as landscapes and language often change in between a few miles.
Similar but different, a catchphrase often repeated in my mind, but it feels difficult to put a finger on what exactly is different.
It simply is, it seems, from Baden's "Gemütlichkeit" to Swabian sceptics, Bavarian Stoics, Tirolean smallholding and tourism, east German improvisation, West German sophistication, Dutch correctness, British self-determination, who is actualy moving, you or the landscape?
Reading a newspaper is one thing, and the world apears to be a hellhole, travelling through the landscape shows a different, much more stable picture -
and indeed, it's the people who make the world turn round, often with small gestures, a bit of help, a chat, a story or a friendly smile will do the trick.
Where communities are strong people appear strong, too, and ironically pretty independed in their thinking and style of living.
In this sense: just passing through - taking the landscape and its people with me in my memories, because i will appear somewhere else tomorrow, different location.
status bike: battered and in need of TLC
status max: up for anything
status weather: dry, wet, wet, wet.